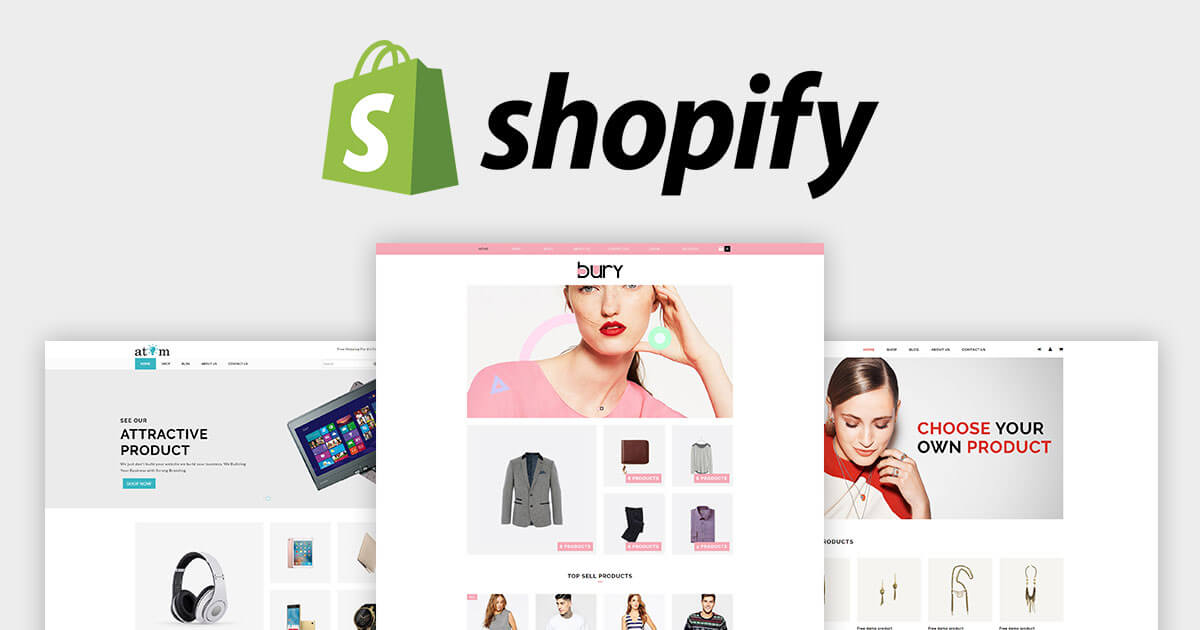 Selling goods online is not something new and inaccessible anymore. This method is used by both large companies and small local businesses all over the world. Due to the relative simplicity of this method of sale, the phenomenon of digital commerce has arisen in the world market, which, together with other components, forms the so-called digital market. All money transfers and purchases of goods that take place on the Internet together form digital commerce.
To optimize this process, there are special services that help in creating an online store and allow sellers to sell goods more effectively on the Internet. One of the most famous of them is Shopify – a company that develops software for your online business. The process is simple – you need to register, choose a suitable theme, customize it, add products with descriptions, photos, and all the details and start selling.
If most of the direct processes depend on your products and store specialization, then the visual design is a step that requires more attention and effort. Many sellers, to do this on their own, make mistakes that then negatively affect their sales and attract new customers. To avoid some problematic moments, we recommend using templates for Shopify. It is faster and more efficient, but even this method requires a responsible approach. That's why we've put together some tips to keep in mind when setting up an online shop with Shopify.
Tips for your Shopify templates
1. Don't be afraid to customize the templates
Yes, ready-made solutions will usually provide a good result, but the design of the online store should be associated exclusively with your products, and not with a hundred other identical sellers. Be bold in design decisions and change everything according to your wishes. The more personalized the result is, the more effective your store's engagement and recognition will be.
2. Make sure that the selected template corresponds to the theme of the online store.
 This applies to colors, shapes, fonts, and image design. The design of the page should correspond to the products presented on it, emphasize them and not absorb them or completely contrast them. The best solution would be to choose your corporate colors and fonts to emphasize the product's belonging to a certain brand.
3. Choose the right platforms. 
Shopify templates are quite a popular product in various graphic design marketplaces. It is easy to get lost in their variety and choose a truly effective option. As an example of a platform with high-quality templates, we can cite MasterBundles. Here it is easy to find a variety of design options for an online store, so every seller will be able to satisfy his need for a suitable product. In addition to the usual options on the marketplace, many premium Shopify themes have been tested by many customers and proven their effectiveness constantly. We have selected several templates in this category to make it easier for you to navigate the available options.
Top 6 Shopify themes for your online shop
It's a simple yet effective theme that you can edit in any way you want. This template has design options for all the necessary components of your e-commerce shop: main page, Shopping Cart, Wishlist, Product page, and much more. All elements are easy to remove or modify at will and do not require programming skills. The template is available in 4 color schemes, so even the selection of colors will not require additional effort.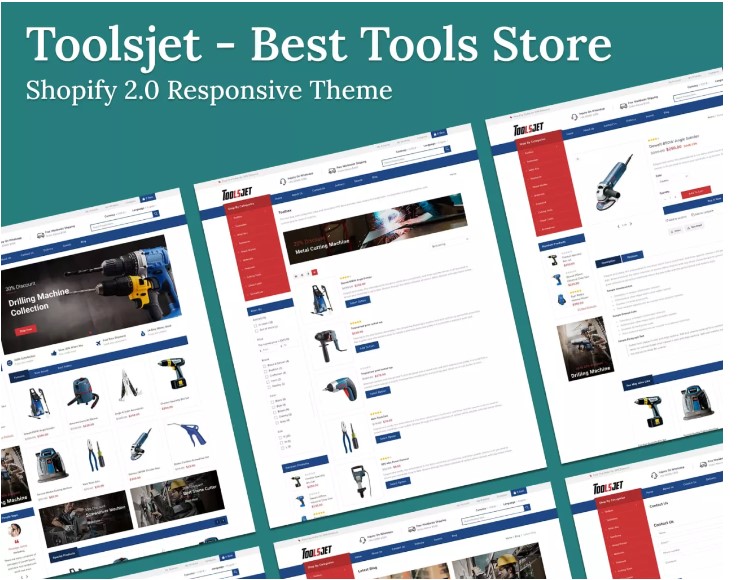 This template is fully adapted to the latest version of Shopify and is a versatile option that can be easily adapted to any theme. The theme includes support for any currencies, and languages, and provides a large selection of fonts and colors. The finished result will be optimized for fast page loading and is SEO friendly, which is very important for running a profitable e-commerce shop. The template will provide all the key and additional elements of the online store and adapt it depending on the screen or device format.  
If you are a fan of minimalist product displays, this template is perfect for your store. All elements of the theme are easily editable and look very stylish regardless of the type of product. The template has three variants of the main page and all the necessary parts of the online store. Such a clear, simple design shows high efficiency, as it does not distract the user from the product and emphasizes them. The theme adapts very well to screens of any format and different browsers.
This topic is suitable for business owners in the field of beauty and self-care. The template includes 5 basic design options in four color schemes, which can be fully edited and adapted to your needs. This theme meets all SEO standards and is compatible with all mobile devices. The template assumes the presence of a blog on your online store, which opens up more opportunities to attract customers and implement various types of content. All elements are Shopify 2.0-ready and free to update as needed.
The specialization of the template may sound like a very narrow field of sales, but in fact, this product is universal and can be easily changed for any type of product. The theme includes all the advantages of the templates already mentioned in the selection but differs in several important components. The template integrates such site elements as Popup Add to Cart, the Megamenu Module, and Main Slideshow. The product meets SEO standards, so it guarantees good engagement rates. Edit all elements as you wish using 3 color themes to get a personalized result.
Conclusion
E-commerce is an extremely promising field, in which competition is growing due to accessibility and the possibility of good earnings. The existence of such services as Shopify opens up this way of selling goods to an even greater number of entrepreneurs, which requires new players to make significant efforts to compete successfully. To stay afloat in online sales, create an effective design for your store, avoid common mistakes, customize ready-made templates, and use only high-quality graphic products.