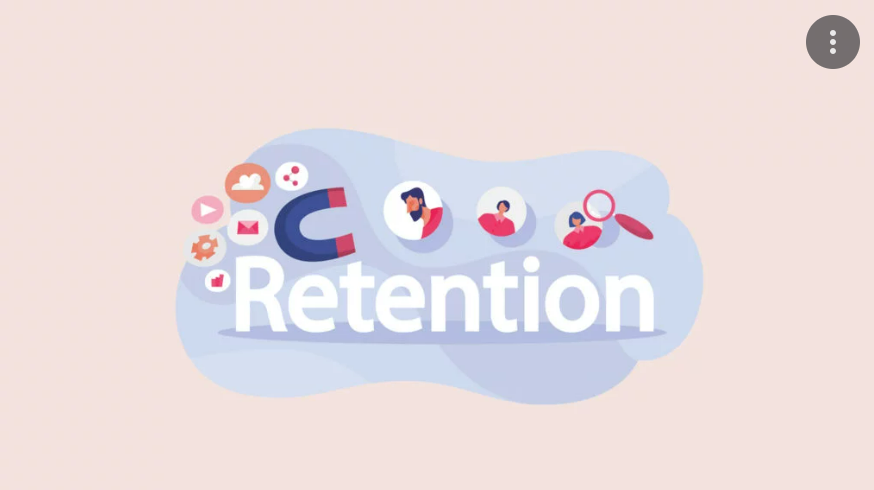 internet is a boon for growing businesses that want to reach a wider audience without physical or geographic boundaries. But with this increase in opportunities, the competition also increases significantly. An eCommerce customer is spoilt for choices. The internet era has bought along with it an increase in customer expectations. They want better products, faster services, and more empathetic customer support. And if they're unsatisfied, they switch unscrupulously.  
And given that most of your business costs like warehousing, transportation, and production are unvarying, customer retention is the key to scaling your business. It is no secret that retaining a customer is much cheaper than finding a new one. Ensuring customer retention is one of the most effective ways to increase profit margins. With increasing customer acquisition costs, customer loyalty is the key to eCommerce success. You don't want to keep knocking on new doors to keep the lights on.  
So how does an eCommerce business retain its customers? Well, a study by Gartner suggests that 80% of companies today compete based on customer experience. The solution is apparent but not straightforward. Your eCommerce business needs to aim for customer delight to retain customers. Your customer support team plays an integral role in realizing this goal. It defines how your clients perceive your brand and can help you build meaningful relations with them instead of just answering questions or dousing fires.  
Customer support has the potential to act as a revenue channel and be one of the strongest mediums for customer retention.  
Factors that Affect Customer Retention: 
Responsiveness:

one of the most significant factors that affect customer retention is how the business responds to issues and the state of return and refund policy, quality guarantee, etc. 

Contact Point:

this determines the efficiency of your support system and how many contact points are available to customers, such as online chatting, email, and phone.

Convenience:

the most significant factor in customer experience is the convenience of use. How easy to find what you want on your website and reach out to you or even make payments for their purchase?

Site Design:

Good website designs are integral to the customer experience. Since most eCommerce customers use mobile devices, it matters how mobile-friendly your website is or how easy to navigate and find information. 

Security:

Determines how secure your website and payment getaways are concerning personal information, whether security or financial. It also matters how their customer data is collected and used. 

Serviceability:

Considers things like delivery, packaging, and other services related to your business. 

Customization:

Determines how your business personalizes the recommendations and entire purchase experience to meet customers' preferences.

 
How You Can Improve your Customer Retention for Shopify
Ecommerce encompasses a vast array of businesses, each with its unique goals and propositions. There is no one solution or framework that will help each business champion customer retention. The aim is to identify your business goals and creates a plan based on actionable steps you can take to further your cause. Here are some of the most effective tips to increase customer retention: 
Personalized Shopify Customer Accounts: 
There's nothing like the feeling of being valued. A customer deserves to be treated like an individual with unique preferences rather than a "type" or "persona." On the other hand, discounts, strategies, or campaigns that target a set of audiences can be replicated by competitors easily. However, customer experience tailored to suit individual needs cannot be copied and offers an advantage for your business like no other.  
Another study by Gartner suggests that 38% of customers switch brands due to a lack of personalization. They would rather receive service and recommendations that were relevant to them personally instead of being clubbed with other customers.  
Similarly, personalization plays a crucial role in your customer support functions. Customers have different needs, demands, and problems that your business needs to address individually. For example, a business does not treat repeat customers with high lifetime value like they treat new customers.  
Data drive this type of personalization. Without the right Shopify integrations and the ability to extract relevant data about your customers, you cannot achieve this level of personalization. 
Leverage Automation for Better CX
Automation is a boon for eCommerce businesses when used correctly. However, most companies are lured by faster responses and use automation to deflect customer queries. While speed plays a vital role in determining the user experience, it takes away from the goal of personalization. You should use automation smartly to make customers feel valued. It should encourage more meaningful conversations rather than promoting speedy responses. 
Automation increases efficiency and allows agents to concentrate on more pressing matters- issues that require human intervention and demand more empathetic interactions. 
24/7 Support through Live Chat
One of the most underutilized mediums of ecommerce customer support is live chat. With the right Shopify integrations, you can collect a website visitor's browsing history, order history, and analyze their website journey. An excellent live chat support software will help you understand the interests and issues that the customer faces. For example, suppose an agent observes that a customer frequently visits a product page. In that case, they can reach out to the customer and offer to address any queries or inhibitions the customer is facing.  
You can significantly improve the customer experience by using live chat to provide pre-purchase services and turn website visitors into customers. You can also use live chat to upsell and cross-sell products. It increases revenue driven by customer support- directly impacting the bottom-line profitability.  
It is a great way to improve the shopping experience and strengthen your relationship with your customers, leading to increased customer retention. 
Implement Omni-Channel Support
An eCommerce business can't thrive using only one platform or channel. Every eCommerce business utilizes different channels, such as Instagram, Facebook, and Shopify, to reach their target audience, where they spend most of their time. The customers also view these channels effectively communicating with your brand.  
Streamlining customer support across all these channels is essential for a better customer experience. The best way to achieve this is to rely on helpdesk software that provides a centralized communication hub for all your customer support functions. 
Your customer support should aim to empower customers to solve their problems without relying on your agents or waiting in a queue for simple problems. The right support software will allow them to efficiently deal with issues like returns, tracking, etc., without contacting a support agent. It not only resolves problems quicker but also improves the customer experience by adding a layer of transparency to your processes. It promotes a sense of independence and ownership in your customers.  
Your customer self service flows can achieve much more than solving queries. You can utilize self-service to provide information on your products, such as tutorials, benefits, and how-tos, refining their pre and post-purchase experience. It allows you to educate your audience about your products and services so that they make the most of your offerings. The power to take simple order actions and find answers to their queries adds unparalleled convenience, which is bound to increase customer retention.  
Common Mistakes Businesses Make with Customer Retention Practices: 
Ignoring Customer Service:
Imagine a customer walks into a physical store wanting a product unique to your brand. What if they can't locate or figure out how to use it and there's no customer service representative around? Ecommerce works in the same way. You could provide unique products and the best services for your intended customers, but without good customer service to back it up, you will not be able to retain customers. 
This also includes spending the right time and resources to train your support team members as well. Equip them with the knowledge to address issues pertaining to different departments and also the right tools that smoothen out processes and make their job easier. A happy agent means a happy customer.  
If investing, say $10,000 in training your agents helps them cross-sell 1,000 worth of products weekly, you will be seeing your money back in no time!
Loyal customers are not only the source of revenue for you; they are stakeholders in the growth of your business as well. The customer wants the best, and they will help you provide it if you can collect and analyze customer feedback to ensure you identify all the areas of improvement in your business. 
Lack of SLAs for Customer Service: 
Transparency plays a key role in building a relationship with your customer. SLAs or service level agreements help the customers set expectations from your business- how fast can they expect delivery or how much time they will wait to receive service. These SLAs help promote accountability in the marketplace and staying true to this contract will help you build your reputation in the online marketplace. Set achievable goals and realistic standards for yourself- 
What benchmarks define success?

How flexible can your SLAs be?

Do you want to set up rewards based on these targets?

Do your SLAs match your business goals?
These are questions to ask yourself when defining the parameters of your agreement with your customer. These will help you engineer intentional reliability and help create a strong bond with your customers. 
Your loyal customers are worth so much to your business. They are pivotal in your growth, and it's always a good idea to show them that their support matters. Set up loyalty programs that help you show appreciation for customers that have stayed with you for a long time and add value to your business. 
Not Preparing for Growth: 
With increased onboarding or even frequency of orders, everything from logistics to customer support becomes a bigger task. You need the resources to meet demands, and the right people to get the job done. Most businesses fail to scale their operations and teams when faced with increasing demand. More often than not, the quality of service suffers due to this, leading to customer churn.  
To avoid being caught off guard, you need to identify the most repeatable processes and use automation to your advantage. This helps safeguard against any boosts or fluctuations, even when the right talent is difficult to find.  
This brings us to the last and most overlooked factor:
Not Leveraging your Tech Stack Enough:
Goals require an actionable plan. If you want to increase customer retention, you must identify the things that are working for you, what aren't and how to optimize your processes to get the best results. One of the most important things to do is to pick the suitable eCommerce tools and Shopify applications that will help you achieve your targets- this can include helpdesk software, the correct returns app, or strengthening cross-department communication.  
But much like the different departments in your business, your tools should also work as one cohesive unit and help you deliver the best results. Tools that provide great functionality and deep integrations with the other tools in your tech stack. For example- you'd want your helpdesk should be able to pull customer information from your site and act as a CRM to improve customer service. It should also be able to access information on returns and deliveries from the tools you have set up for these processes.
 It will reduce friction in your day-to-day processes and help you utilize your technology stack to its full potential.  
Conclusion:
Customer retention is the key to eCommerce success in the competitive eCommerce landscape. As a business owner, your aim should be to enable better customer support and improve customer satisfaction scores so that you don't incur increasing customer acquisition costs. One of the most straightforward solutions to this challenge is to invest in helpdesk, CRM software, and other tools that enhance the customer and agent experience to help create a lasting bond between your brand and your customers.