Around 3.8 billion of the global population remain online across several social media platforms, 48% of the global population.
Users of different ages and demography use various social media platforms. Facebook, LinkedIn, Instagram, Twitter, Instagram, Snapchat have millions of global users. The gathering on various social media platforms is more than you can imagine.
As of now, when social media is an integral part of human civilization, not using the opportunity to market a brand on social media is not only ignoring profit but also foolish.
Are you a marketer? Or do you have a small business of your own? In any of these cases, you need to resort to social media marketing to get more ROI from your social media marketing campaign.
In this article, we will provide you with several social media marketing strategies so that you can make your business stand out with a profit and even better brand awareness. 
Social Media Marketing Strategies
You can promote your business on social media using the social media marketing strategies I am going to talk about below- 
Make a plan
When you plan to use social media for marketing, you already know that these platforms are free for public use. However, the time invested in your social media marketing campaign is not free.
So, when you are entering into online marketing sector to boost your business through marketing digitally on social media platforms, you need to make a plan.
The day-to-day social media plan for your marketing campaign is much more crucial in helping you generate better ROI. Like All businesses that start with a plan, social media marketing strategy too should start with a plan. 
Have a goal
The reason why digital marketing is helpful is that they are scalable. If you are doing social media marketing to promote your business, you must have a smart and definite goal to reach within a certain period.
You need to have an attainable, measurable, relevant, and specific time-oriented goal when starting your social media marketing journey.
By basing your marketing efforts on the metrics, you can improve your strategy. 
Competitor research
Competitors are everywhere; your business competitors also use social media for marketing. But are they getting any profit from it? What platforms are they on? What strategy are they using?
Running a competitor analysis will help you make the most out of your social media marketing strategy. You can check their style of making posts, online promotions, their way of making sales offers, and throwing events on social media. 
Create a Calendar
You need to reach the right audience on the right platform, using the right time to post. If you are making random posts on random days, you cannot expect your reach on social media to be healthy.
You need to create a regular schedule on social media for posting your content. In addition, you need to entertain, educate and help out your social media followers.
Choose The Right Platform for Your Business
There are many social media platforms, all of them are not for you. You need to use the platform where there is a chance of your target audience to be hanging out.
People of Different age groups and demographic audiences use different social media platforms. f you are selling any fashion outfit, you need to use Facebook or Instagram. If you opt to choose Instagram, it boosts your brand visibility and thus you can get more followers on Instagram. If you are marketing for women-centric products, Snapchat or Pinterest will be more effective. 
Know Your Audience
When marketing a brand, you cannot proceed without knowing your audience. What are their needs, what they like and don't like is all part of the plan of strategizing your business properly, which is why social media marketing comes in great help?
Once you understand their behaviour, you can compile the data and use social media analytics to better strategize your business. The analytics software will help you understand the people who buy from you and interact with you on social media. 
Build relationship
Social media platforms are interactive platforms. Many audiences would love to talk to the brand persona you have built on social media platforms. They would ask you business-related questions and have queries about the products and the services.
By answering these queries, you can build business-customer relationships on social media. With an interactive set of customers, you can build trust and raise awareness about your brand. 
Conclusion
There is more than one way of using social media for businesses. As a small business, it is better to use the maximum number of tools and features social media offers for marketing. For example, you can run ad campaigns, or you can also promote your business products through social media posts.
You are free to use the tips mentioned here in this article. These tips will have profitable results if you incorporate them into your social media marketing strategy. We hope that this article is helpful to you.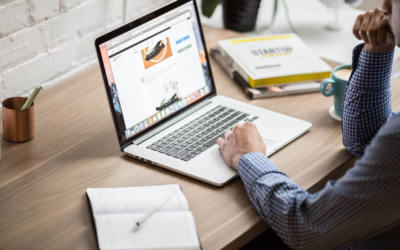 Are you a digital marketer who is facing frequent restrictions from the advertising on the platforms you're using? Are you unable to increase your daily spending limit and you're stuck in a low daily budget ? These problems will slow down your growth, right? So the...