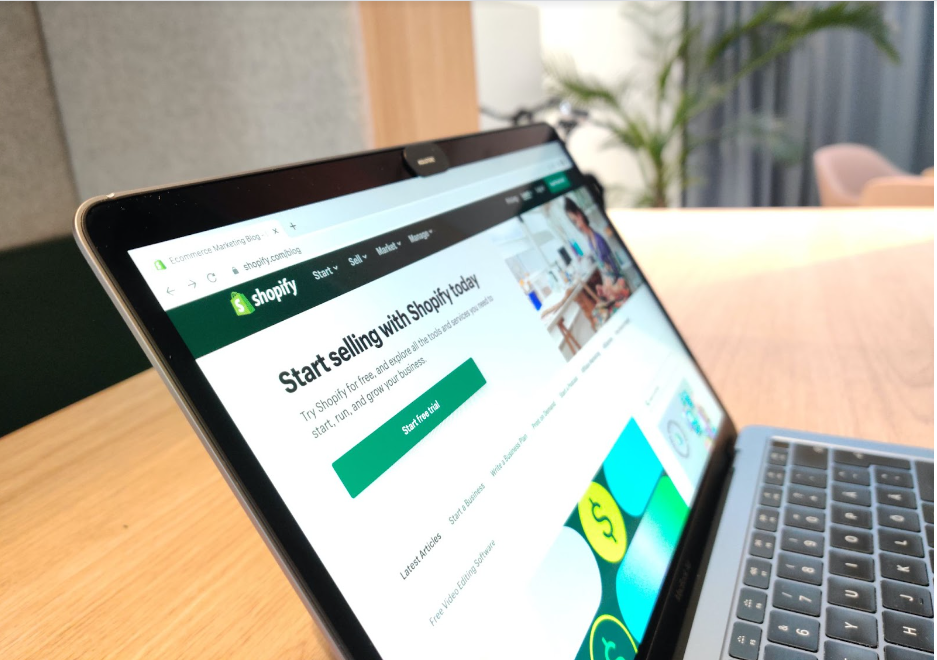 Every online seller wants to see their business thrive. That's why they look for different strategies to increase their traffic and sales. There are many online marketing methods, and choosing which to put in place for your business can be challenging.
The ecommerce landscape is ever-changing. Trends change daily, so if you want to be successful, you must keep up with the marketplace's fast pace. Automation is one of the best ways to keep your business competitive online.  
Here are some automation tips to help your ecommerce business boost sales. 
What is Automation? 
Ecommerce automation pertains to using tools or software to automate or do repetitive tasks for your business. Automation helps organize, manage, and make business operations run faster.  
Here are a few of the top automation techniques you can consider.  
Track and Give Rewards to Active Customers 
Show appreciation to your loyal customers by giving them rewards to encourage them to try more of your products and continue to purchase from your business. 
There are ecommerce marketing automation tools that allow you to know which customers spend the most time on your page. You can have software in place that sends your most loyal customers gift card through emails as a token of your appreciation.  
By paying attention to people who are already considering your products, you can boost your sales between 20 to 95% and have retention rates of as much as 5%.  
Utilize Dynamic Content for Visitor Engagement 
Have you noticed the last time you logged into your Amazon account? Your home page is filled with suggestions based on your search history and purchasing pattern, giving you a more personalized experience when using the app.  
Creating dynamic content is the best way to keep your customers engaged. The dynamic content allows your webpage to adapt its images and elements depending on the user's in-session behavior, characteristics, and demographics. Data shows businesses that utilize dynamic content increase their conversion rate by up to 35%.  
Run PPC campaigns
PPC advertising is the backbone of small and big online businesses. PPC targets online ad spaces on search engines, social media, and websites to lead traffic to your company and potentially turn into sales.  
When done right, PPC offers a great return on investment. To help you run an effective PPC campaign, here are ecommerce PPC mistakes you should avoid.  
Not having specific goals.

Ensure you know the purpose of your PPC campaign. Is it for leads? Who is your target audience? Ask these essential questions to build a suitable campaign for your business. 

Failing to track your campaign.

PPC is not a set-it, forget-it strategy. You need to follow your campaign if it's working. If it's not leading traffic and conversions, you are wasting resources on it. 

Trying to do PPC on your own.

If you don't have PPC experience, it can quickly turn into a disaster. Always seek help from professionals.

 
Maximize Chatbots for Customer Service 
Effective customer service is essential for an online business. That's why many companies invest a part of their resources in 24/7 customer service. If you have a small business, hiring actual people could be expensive. Instead, chatbots can be the front line of your customer service.  
Chatbots can provide automated customer service for basic questions, like following up on concerns or providing information about the product. The best thing about chatbots is you can personalize them. If you have a collection of products, you get the user's data and help them shop according to their wants and behavior.  
Have Automated Email Campaigns 
When you ask your customers for their email addresses, what do you do with them? You use them for effective email campaigns to advertise your products and boost your online presence.  
Here are some email campaign strategies that will delight your customers.  
Send welcome emails to customers who completed a purchase from your business. 

Send newsletters and notifications about new items, promotional deals, product advice, and business updates. 

Send personal thank you letters to your most loyal customers. 

Use emails to get valuable feedback from customers.

 
Automate Checkout Process 
One of the reasons why people abandon their shopping carts is because of the tedious checkout process. Make their purchase seamless and more convenient by automating the checkout process. Automation can automatically fill in the necessary information and display preferred payment options.  
Automation increases chances of customers completing the purchase. You can also put a live chatbox in the checkout process to help your customer with their questions.  
Upselling and Cross-Selling Products 
"Would you like to upsize your fries?"  
We often hear this in fast food chains. This is a prime example of upselling products where you offer a more premium product than the customer initially chose. This approach is more effective in boosting sales than acquiring a new customer. 
Upselling
There are instances when people don't know a better option is available. Once you offer a better option, they will more likely upgrade.  
For example, your business is selling gadgets. You can upsell by offering a model with more significant memory or a faster processor. Ensure to explain the difference clearly so your customer may consider upgrading. 
Cross-selling
You can also do cross-selling. For example, if a customer is happy with their gadget purchase, you can offer them accessories that go with it. Remember, when upselling or cross-selling, offer items relevant to their original choice and be sensitive about their price range.  
Utilize Amazon FBA 
The shipping process is one of the most complex parts of an online business. Instead of packing and sending items by yourself, Amazon can do it for you. Their fulfillment program handles the necessary shipping process for business owners. 
Selling on Amazon FBA is a great convenience, especially when you have bulk orders. The longer you ship, the higher the chance customers may cancel, but with the Amazon FBA program, all you need to keep an eye on is your inventory levels so you can continue selling to your customers.  
Say Yes to Automation 
According to research, almost 50% of ecommerce businesses already have automation in place. If you're just discovering these practices, it's never too late to start with them. Many business owners use specific tools that help them be as efficient as possible, such as Salesforce operation reports, which help you have all of the important data in one place. You should begin using automation for your business, so you don't lag behind competitors.  
Consider these automation tips and explore automation tools to help your ecommerce business boost its sales and grow exponentially.