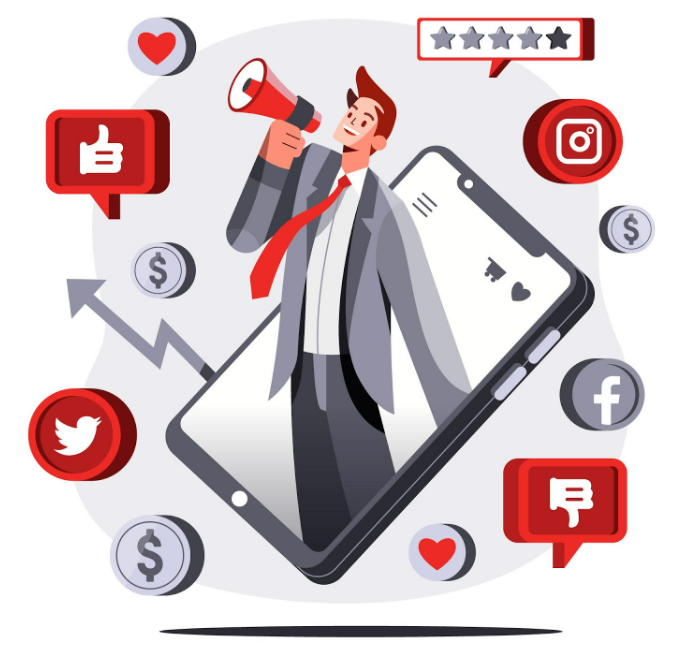 Do you plan to incorporate video marketing into your campaigns? Videos are more effective than other content formats. Many marketers using videos agree it has a bigger return on investments..
Videos are also easier to consume since they are short and offer information within a short period.
The rise of many video platforms like YouTube, TikTok, snapshot, and Instagram has increased demand for video content. Billions of audiences on those social platforms spend much time watching videos.
So, creating quality videos and posting on those social platforms help to promote your brand awareness. The more popular your products or services become, the more buyers you get and revenue increases.
Today, creating marketing videos isn't expensive. You need a smartphone with a great camera for capturing clips. You can then use an online video editor to work on your footage.
Are you undecided about whether to include video marketing in your campaign strategy? Here are reasons to guide you in making a decision.
Reasons Why You Need to Include Video – marketing in Your Strategy
Buyers Want More Visual Content
You need to offer buyers what they want. And a majority of those consumers want video content more than other types of content.
For example, research by Hubspot indicates that 54% of buyers want videos, compared to 46% who like newsletters and emails. In the same research, 41% of buyers say they would want social media images. More than 94% of buyers watch an explainer video to understand the brand or product better. 
Based on these statistics, it's obvious that you need to offer your audience video content to convert them into buyers. In addition, video content is easier to consume than a thousand words in text form.
The attention span of audiences is declining, so you should develop short and easy-to-use content. Videos capture attention faster, engage more, and give much information within a short time, making them an option for many consumers.
Ensure you pay much attention to the quality of your Video. While many people love to watch brand videos, you risk losing an audience with poor-quality videos. Your content should offer value to make the audience watch from start to end.
Remember, a video's quality depends on your clips' standard and editing process. Capture high-standard footage, and get a best video editor to add effects, music, and effective transitions to your Video, which make the content attractive to the audience.
Video Content Rank Higher on the Search Engines
Ranking better might sound simple. However, you should always work to appear on the first page of search engines. Your brand enjoys more visibility and becomes popular when your site is ranked top. So, SEO is among the most effective ways to market your brand.
You enhance brand awareness, increase watch time, and raise quality leads and sales through video SEO.
But are you wondering how videos promote better ranking?
Adding a video to your website increases your visitors' time engaging with your content. The longer your audience spends on the website, the better your site ranks.
On the other hand, YouTube has become one of the biggest search engines. The platform has billions of users, making it suitable for promoting brand awareness. But your YouTube video should rank better to enjoy visibility.
Here are some tricks to help your YouTube brand videos rank top:
Pick the best keywords for your YouTube videos

You should add keywords to the YouTube video file

Your YouTube video should have an optimized description

Include subtitles and a caption for your video

Eye-catching thumbnails also help your video rank better
Video Content is More Shareable than Other Content-types
Do you know you can post a video and get millions of views within a short time? That's the nature of video content, and it's called going viral, as many viewers share your content. When the audience shares your content, they help to promote your brand awareness.
But for your video to go viral, it should attract viewers. The audience should also enjoy the video and have a compelling reason to share. Ensure your video is valuable based on the brand you market to engage the audience.
A social video receives more than 1200% shares than image and text content combined. Posting a video on LinkedIn can get 20 times more shares than other formats of content. Your brand's online visibility increases with little effort as people share your video.
But how do you create a viral video?
First, pay attention to the video length. Your video should be short but valuable.
Do you find it difficult to reduce your long footage into a short and engaging video? Get a good video editor tool and cut sections of your footage you can do without from your video.
Ensure you also edit your video to reflect the story of your brand. Videos telling stories gather attention quickly.
Video Content Helps to Warm Could Audience
Do you know you have potential customers who never engage with your brand? They may even have no interest in buying what you offer.
However, a video about your product can warm them into customers. Categories of consumers exist in the market. These include loyal, warm traffic and cold customers.
A warm audience interacts with your business, products, services, or website. You can use a direct approach to target warm traffic. For example, you can use product demos, offers, or page signups.
On the other hand, video content is the most critical tool to win your cold audience. This is because a video helps to show such buyers how you understand their needs.
For example, you can help your cold audience see how your product solves their problem through an explainer video.
Do you have a new product you want to introduce to the market? Videos are a great way to win those who have never seen your brand. Gather quality footage that explains how your brand works.
You can record an expert explaining how your product solves the buyer's problems. Then, once you get clips, use an online video editor to add the right sound and transitions to your video to make it flow.
That way, you can engage and win the audience to consider your brand.
Video Content Increase Customer Engagement
Videos are good at storytelling. A story triggers an emotional connection between your audience and the brand. In addition, telling your brand story raises more awareness about your products or services.
You can add relatable humor to your videos. Also, ensure your brand video has ingredients like suspense and inspiring clips that make your content memorable.
Storytelling enhances consumer engagement with your brand. You give glimpses into your guiding principles, culture, and business values through a video, building a good relationship with buyers.
A storytelling brand video can help to show your audience's commitment to quality and innovation. In addition, you develop greater human connections with your brand when you show them the reason why you do.
And that is achievable through a storytelling brand or business video.
Conclusion
Visual content is key to your marketing strategy. You reach a greater audience and enhance brand awareness using video. In addition, making videos for marketing today is cheaper.
As a result, you spend less and earn more through video marketing, increasing investment return.
Remember, you don't have to invest much in video-making gear to create marketing videos. Instead, you can capture clips and edit them for social media posting through a smartphone with a good camera.