You will learn what is the Shopify marketing strategy, why it is important to have a good strategy that helps you scale your business, and we will reveal the best Shopify marketing strategies to reach a 7-figure store. 
What is Shopify Marketing Strategy? 
Selling online is big business right now, and also nowhere is the digital industry busier than Shopify, the web's leading eCommerce marketing platform. If you're new to the Shopify world, getting started can be intimidating– with many other brands competing for customers' focus, trust, and also satisfaction. How can a brand-new stick out from the crowd as well as begin developing a target market? The solution is establishing the best Shopify marketing strategy. With thousands of plugins as well as add-ons at your disposal, Shopify is known for its straightforward setup procedure and general convenience of use. Those tools make it very easy to build a store that reflects your brand's identity while giving a user-friendly consumer experience. The first goal will be getting the clients to your shop store. 
16 Shopify Marketing Strategies Secrets To build a 7-figure Store
Using the best Shopify marketing strategy is the ultimate way of marketing your eCommerce store, and there is no denying that Shopify stores can be a profitable revenue store. However, marketing is easier said than done. Sure, it's easier to set up and doesn't really need technical expertise but making profits is challenging, especially if you are new to the platform. For this reason, we are sharing result-oriented Shopify marketing strategies, so your store can reach a 7-figure. Are you ready to market your Shopify store then? Let's find out! 
Autopilot Marketing 
Shopify has various features, integrations, and apps available for automating the tasks, and you can focus on business scaling. It can manage repetitive and operational tasks with ease. Some of the features include the following;
Every online store has some shoppers who add products to the cart but don't complete the order. In those cases, you can set automated reminders for SMS, email, and messenger. For instance, web push notifications can be set with Firepush, SMS recovery for TxtCart, and email reminders can be set with CareCart. 
When it comes down to marketing, customer engagement plays an essential role. For this purpose, you can automate email communication, customer retargeting, and remarketing with Shopify apps. Implementing a contact center solution can also facilitate communication and enhance the quality and time efficiency of your activities.
Social Media Product Promotion 
The Shopify stores can be integrated with Facebook, Instagram, Pinterest, and Twitter, so product promotion will be enhanced. In fact, you will be able to market the products on all these platforms with one click. Not to forget, there are some apps available for setting up Instagram and Facebook, which are updated with inventory changes. 
Program Management & Communication 
Shopify stores can be integrated with Google products, Trello, and Slack for seamless management, internal collaboration, and real-time communication. As a result, it will be easy to keep track of sales and marketing projects, cross-functional activities, and overall customer management. 
Pinning The Latest Products
Do you use Pinterest? We are sure you are using one to take some inspiration and make mood boards. It's needless to say that Pinterest has a volcano of ideas, and people often use it to discover new products. Truth be told, only a limited number of brands are leveraging this platform, but it can be a promising marketing strategy. For this purpose, you need to create captivating product images and how-to infographics and use them on Pinterest to drive traffic to the Shopify store. 
Also, while creating the pins, don't forget to add a catchy product title and an alluring description (adding BTS details always works!). Secondly, use the relevant hashtags and link the pin to your Shopify store as it will increase sales. You can also use product tags and stores to reduce the purchase cycle and increase the reach, respectively. 
SEO 
SEO is an undeniable part of every online platform, and do you know 60% of online shopping enthusiasts start their shopping spree with search engines? This clearly means that you've to be visible in users' search results. While we are at it, let us tell you that you don't need to have a blog to start doing SEO. This is because you should optimize the product pages, landing pages, product catalog pages, and homepage. For this purpose, you can use the relative keywords (or just hire an SEO expert). In the section below, we are sharing some tips to remember while conducting SEO, such as;
Try to target the funnel keywords because the search volume is higher 

Always focus on the long-tail keywords since online shoppers tend to use them more

Enhance the Shopify store's speed since a slow website can lower the ranking 

Don't forget to optimize the images because you might catch a customer when they are scrolling through Google Images 

Use Shopify's in-built SEO features

Make sure you are actually descriptive while writing down the product descriptions 

Focus on product interlinking & create backlinks through niche edits service
Content Marketing is important for your Shopify marketing strategy 
Community marketing is often considered the "synonym" for social media marketing, and very important for any shopify marketing strategy. It's high time we understand the difference. This is because community marketing revolves around brands engaging with potential customers and existing customers in online communities. These communities can be built on blogs, Facebook groups, Quora, or Reddit. Once these communities are built, make it a point to post informative and valuable content (other than about the products) as it helps build a rapport. So, when people start trusting you, you will witness an influx in sales. 
Referral Marketing 
Every brand or a Shopify agency has customers, but transforming them into a sales force is the winning strategy, and it can only be done with word-of-mouth. According to research, more than 90% of customers believe in word-of-mouth. To illustrate, referrals are all about your customers helping you gain more customers. For this purpose, you can launch a referral program where customers will get store credits or reward points when someone makes a purchase through their referral. 
What's best is that setting up the referral program for the Shopify store is pretty convenient since there are various apps available. For instance, you can opt for ReferralCandy as it helps track the referrals, conversions and check out the given rewards. So, if you go ahead with referral marketing, keep the following things in mind;
Identify the motivators that push the existing customers to refer your Shopify store to their folks 

Make sure the products are top-notch, and the shopping experience is seamless 

Create an easy referral program (don't add too many steps and rules) 

Don't forget to "tell" customers about the referral program and its perks 
User-Generated Content 
Long gone are the times when Shopify stores were only about products because adding content is another way of getting more traffic that will eventually translate into more sales. So, when users are going to consume the content, why not simply make user-generated content? With user-generated content, brand awareness will be heightened, and more customers will be reached. For this purpose, just motivate your customers to share their videos and pictures using your products and turn them into shoppable posts (shop the look is an apt example). 
Facebook Store
Sure, you already have a Shopify store, but connecting it with the Facebook page will only increase sales. In fact, you can sign up for the Shopify Lite plan and connect your Shopify platform with your Facebook page. With this, the entire product catalog will be available on Facebook with automatic inventory updates. In addition, you can share other content on Facebook to enhance customer engagement while following will be enhanced organically. 
Instagram 
In addition to the Facebook store, you can also create an Instagram business page and create a shoppable feed. For this purpose, just make a business page, add the business details, post some fine product pictures, and link it to the Shopify store. Then, connect Instagram with Facebook, upload the products, and switch on the shopping features, and you are good to go. After all, launch those product tags in the posts and get ready for the sales. What's best about leveraging Instagram is that customers love visual content, and your product pictures will be an apt way of capturing attention and sales.
Text The Shoppers 
You might not have thought about SMS marketing, but it still remains an effective channel for business communication. With each passing day, the number of smartphone users is increasing, and they actually prefer receiving SMS rather than spamming emails. However, keep the SMS direct and short while conveying the actual message (don't beat around the bush). SMS marketing is a promising choice because customers don't have to use internet data or log in somewhere. Moreover, you can automate the cart recovery features as well. 
Content Marketing 
Content marketing is real, and more than 75% of the B2C advertisers are leveraging it to capture their target audience – it's obviously for a reason. The customers are actually looking for content consumption before they invest their hard-earned money in some product. So, as a Shopify store owner, you must utilize content marketing. With this marketing technique, you need to add a competitive edge to your products rather than copy-pasting the same old product description.
Also, while you are curating the content, state how a specific product will add value to a customer's life. For instance, you can create lookbooks if you are running a fashion brand as it helps build a trusting brand-customer relationship. To summarize, create different types of customer-centric content (experiment with videos, blogs, and lookbooks), and don't forget to optimize it with keywords. 
Loyalty Program 
In various cases, businesses launch a loyalty program when they have a specific number of customers under their belt, but that's the myth. Creating a loyalty program will actually help ensure that you are retaining customers and they keep coming back to you whenever they need to purchase something. If you don't know how it works, a loyalty program allows customers to receive rewards whenever they purchase something (it will make sure customers come back to you and will enhance traffic). You can provide rewards on their first purchase, when they leave a review, when they sign up for a newsletter, or when they give you a shout-out on social media. 
Brand Collaboration 
Haven't you always thought that another business or brand is your competition? If you are nodding, it's time to change the perception because brand collaboration is an apt way to market your Shopify store and capture more sales. To illustrate, if you are selling footwear, your models will wear clothes for the lookbook, right? So, why don't you collaborate with a clothing brand and create a collaborative marketing campaign? It will help both brands increase the customer count, and sales conversions will be higher. 
Giveaways 
Nothing works better than a giveaway when you are trying to expand your store and gain more customers. With giveaways, customers are excited about getting free products just by tagging a few friends. Also, when you are planning a giveaway, try to market it because taking people in a loop will ensure more people participate, and your brand gets more reach.
Influencer Marketing 
Influencers are growing big, and their audience really trusts them. They generally work on social media platforms, and collaborating with them will help capture their following. Honestly, one shout-out from a well-followed influencer will get you an amazing response. So, the right way is to collaborate with them (you might have to pay them, but it's worth it as you will be getting more sales in return). Generally, influencers make stories and posts revolving around your products, so their followers get to know about you! 
Summary
When it comes down to online marketing, there is no thumb rule, and one approach doesn't fit every brand. So, take time to understand your audience, determine their expectations from you, and implement the right Shopify marketing strategy that actually entice them. Not to forget, you can always test different strategies to see which one works the best!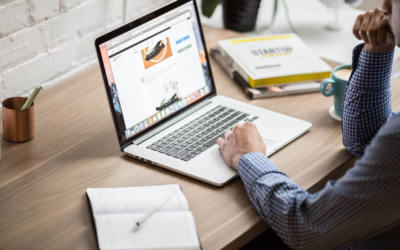 Are you a digital marketer who is facing frequent restrictions from the advertising on the platforms you're using? Are you unable to increase your daily spending limit and you're stuck in a low daily budget ? These problems will slow down your growth, right? So the...
read more