It is estimated that 43% of small eCommerce stores in the United States don't track their inventory. In case you're one of these store owners, you might want to take action right away.
Tracking your inventory is an essential part of being a business owner. As well as ensuring that you always have the products your customers want, you also need to make sure that you avoid overstocking or understocking any of the products you sell in your store. By using an inventory management system as part of your business operations, you will be able to keep an eye on your stock levels and never get caught off guard.
Our article will give you some tips on how to keep your sales funnel flowing by selling, hiding, and managing out-of-stock items.
How Does Shopify Inventory Management Work?
Simply put, inventory management is the process of tracking items you have in your Shopify store. 
As an example, if you own a clothing store and want to track your sales, revenue, and future projections, it is necessary to know how many products you will need to sell in order to track the success of your business.  
However, you must first know how much to buy before you know how much to sell. Inventory management plays a key role here.  
Uncertainty about how many clothing pieces you have or need can result in the following: 
A shortage of products could lead to lost sales opportunities

It is possible that you have extra clothing items that no one would buy

A customer may be promised products, only to discover that you don't have them in stock
Using inventory management will help you avoid all these scenarios. 
What Makes Shopify Inventory Management So Important?
Using a sufficient Shopify inventory management system, you can get rid of many problems, save money, and improve your online store's user experience: 
Avoid Spoilage for products that expire over time
Track inventory, predict sales, and avoid deadstock

 

Plan ahead when your inventory will run out, so you can manage to order and sell

Don't waste money on warehouse storage that you might not need
Provide a better customer experience
Out-of-Stock Inventory Management Tips for Shopify
Install an inventory management app for your store
We are in an era where most things are done automatically. Shopify merchants as well don't have to manage their stores' inventory manually anymore. If you want to create a perfect inventory management system, lessen your tasks and save time for more important things like marketing, there are so many helpful Shopify inventory management apps out there on the Shopify app store depending on the process you want to make automatic. 
Take out-of-stock products to the end of your collection page
Although you want to sell those out-of-stock products and make money from them– probably because they are the most popular items on your store– you don't have to put them on display. The available products are in priority since your customers don't need to wait so long for them to be restocked and shipped. So bring those out-of-stock items to the end of your product page. Customers can still see them but maybe before they get to the button of your page an available product catches their eyes and just like that you gain a successful sale.
Add a "Sold Out" Badge to out-of-stock items
After you move the out-of-stock product to the end of your collection page, the next step is to add a Sold Out badge to those items to indicate that the item is not available. But don't worry if you don't know much about coding. To add this tag to your out-of-stock products you do not necessarily need to have coding skills. All you need to do is to take a look at the Shopify app store and find an app that will provide you with this option just with a few clicks. 
Add a "Notify Me" button to sold-out product pages
Those products that go out of stock faster are those that are in demand the most. So you are probably planning to restock them soon. If so, let your customers know they can wait to purchase the item by adding a "Notify Me When Available" button to your website's out-of-stock product pages. With this button, your customers can enter their email or phone number to receive an email/SMS or give you permission to send them a notification when the item is back in stock. Doing this not only you can save many sales but you also can predict the number of people who would buy that item and prevent overstocking.
Notify customers when products are back in stock
When you restock the unavailable products you need to send an Email, SMS, or push notification to those customers who have registered to be notified. There are some Shopify back-in-stock alert apps that will send emails, SMS, and notifications to your customers automatically when the number of products in stock gets above a certain number. So you don't have to go through it all by yourself and send tens and hundreds of emails manually. Also, keep in mind that the back-in-stock alert you send to your customers needs to be simple but catchy so it can bring your customers back.  
Wrap-up
The supply chain plays a big role in every business's operational functions, which affects profitability in the long run. You've got to manage raw materials, end products, work in progress, and maintenance, repair, and operations (MRO). Having control over how these products flow in and out of your business has tons of benefits. So go ahead and create an inventory management system that works best for your business and save yourself money, material, and time.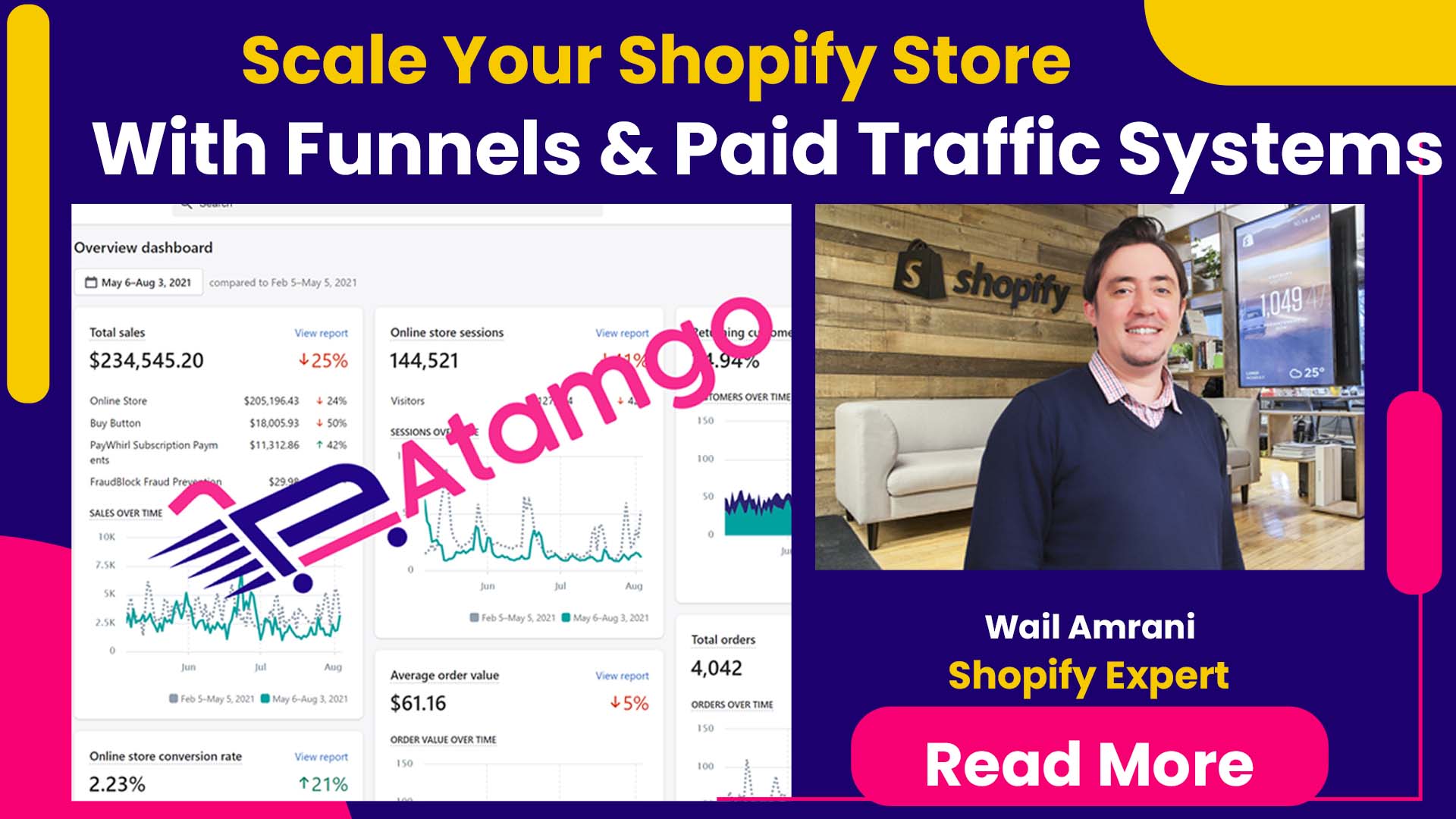 Author: Wail Amrani
Wail is a Shopify Expert & eCommerce Growth Consultant. Former digital marketing manager at Shopify I'm helping brands & retailers build 8-figure eCommerce. I've been leading digital growth for both online and retail brands for over 7 years.